Geometric pendant lights are currently trending, but I've always loved them. The beauty of the basic shapes in these lights can bring a sleek and simple elegance to your home. Beauty is often correlated with symmetry, which could be why we are attracted to clean lines and geometric shapes. Although you can incorporate geometric shapes into most homes, I've found that geometric pendant lights work best in retro design plans. They complement retro appliances well, especially those in the mid-century modern style.
Inspired by the geometric light trend, I've gathered three geometric pendant lights you'll love.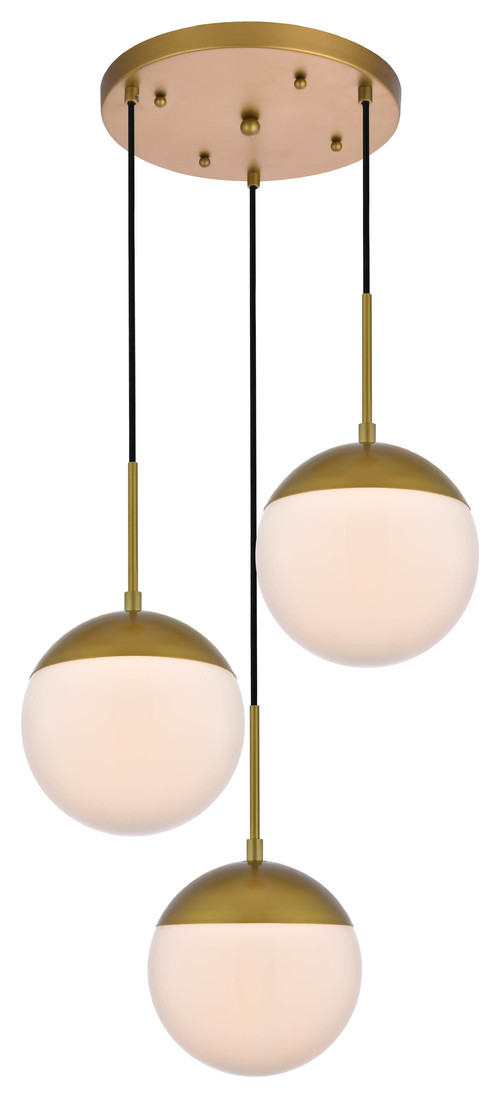 Modern Light Pendant With Frosted White Glass
This is one of my favorites because I love how classy and sophisticated this modern pendant light is. It would fit in perfectly in a retro style room. The brass hardware and the frosted white glass look gorgeous together. What I love about frosted glass is the way it evenly distributes light. This light is versatile and can add a touch of elegance to any room, hallway, or entryway. I would put this light in a room that has other brass or gold details to create a cohesive look. This pendant light would also look amazing with black cabinetry. You can purchase this stunning light here.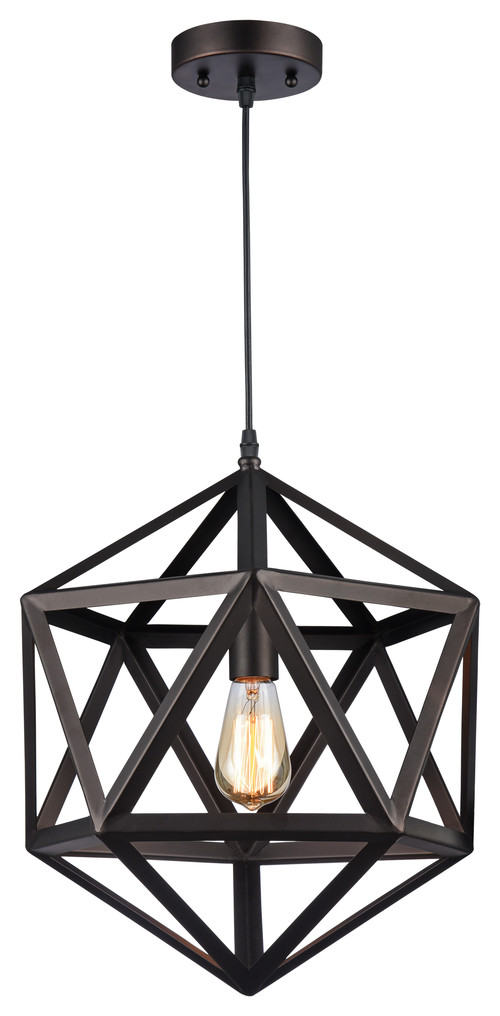 Industrial Oil-Rubbed Bronze Pendant Light
Repetition is often used as an element of great design. The repeating triangle shapes make this prism-shaped light beautifully complex. The light is made of steel and would work best in an industrial or urban-style setting. Multiples of this pendant light would look great suspended over a bar or kitchen island. They are wonderful statement pieces that will add character to your home. Just imagine these lights paired with industrial décor—a black and gray color palette with wooden elements would provide the perfect context for a light like this. The perfect lightbulb for this fixture is an Edison bulb. You can purchase this industrial-chic pendant light here.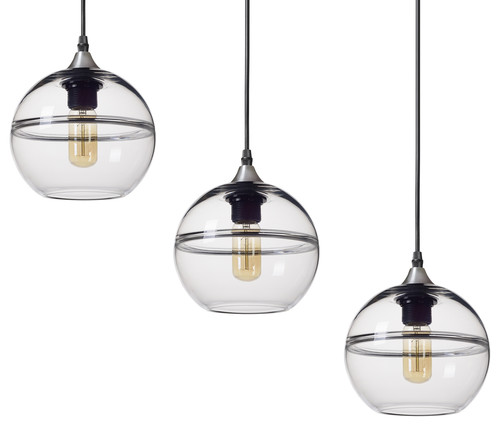 Unique Hand-Blown Glass Pendant Lights
The color and shape of these hand-blown glass pendant lights are versatile, and the style is very unique. I absolutely love that the glass casings over the bulbs are hand-blown. When each dome is individually mouth-blown and hand-finished by skilled craftsmen, they become truly one-of-a-kind, each with its own unique shape and coloring. The way the natural light will shine through the clear glass during the day will add to their beauty. These lights are super sleek and would look stunning over a kitchen island.
Want more lighting tips for your kitchen? See my post, How to Add Style Using Your Kitchen Lighting.
These hand-blown geometric pendant lights would also pair nicely with stainless steel appliances. Your guests will think they are eating at an upscale restaurant! They are especially great for a contemporary space or if you're going for a minimalistic style. The ideal lightbulbs to use for these fixtures are LED Edison bulbs. You can purchase these glass pendant lights here.
Try the Geometric Pendant Light Trend Yourself
Although pendant lights are most commonly used in kitchens, choosing the right lighting fixtures is a great way to accessorize and transform any room. Any one of the lights I mentioned in this post are sure to make your home a more interesting and aesthetically pleasing place, but the most important thing when decorating your home is to have fun and choose pieces that fit your style and personality. I hope this post inspired you to try geometric pendant lights in your home. Let me know if you end up trying any of these beautiful fixtures yourself!
Warm Regards,
Megan